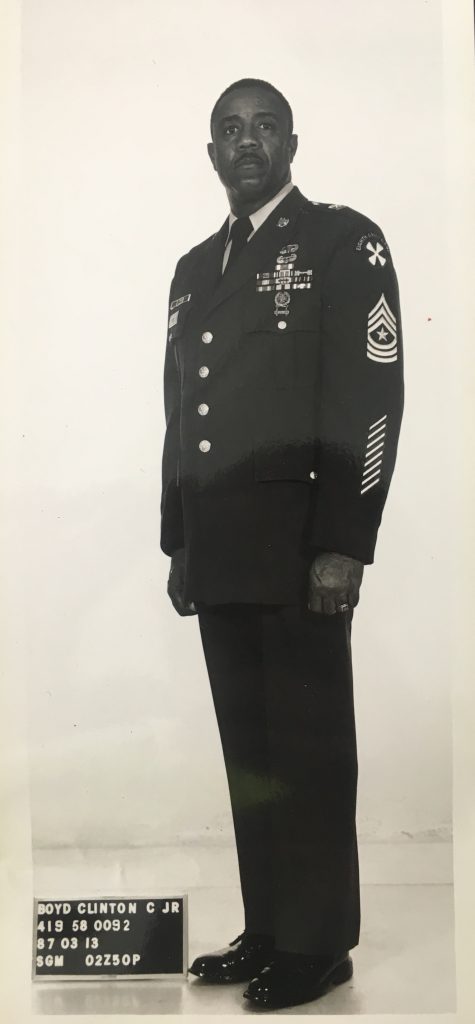 __________________________________________________
Beginnings:
Sergeant Major Clinton C. Boyd Jr. was born July 24th, 1942 in Tuskegee, Alabama. After high school, SGM Boyd attended college for one year before leaving, thus ending his draft deferment. On September 16th 1960, he was drafted.
Military Service:
SGM Boyd was initially drafted for a period of 2 years. He was sent to Fort Jackson, SC for 8 weeks of basic training. His assigned MOS was 11 bravo. Following basic training and advanced infantry training, SGM Boyd was deployed to Berlin, Germany as a member of the 15th Cavalry, 2nd recon squadron. In Germany, his unit was tasked as a reactionary unit along the Berlin Wall. He spent 30 months deployed to Germany, from 1961 to 1963.
First Vietnam Deployment
Following his time in Germany, SGM Boyd was deployed in 1966 with the 25th Infantry Division to Vietnam. His brigade left their post in Hawaii and spent 22 days traveling to Vietnam by boat. They arrived in a city called Vung Tau via landing craft. From there, he was airlifted to Củ Chi, the headquarters of the 25th infantry north of Saigon. While station at Củ Chi, then Sergeant Boyd served in a variety of roles, from perimeter security, to convoy security, to working grave registration. The later involved processing and preparing American servicemen who had be killed in action to be sent home. Sergeant Boyd spent a total of 18 months stationed at Củ Chi on his first deployment.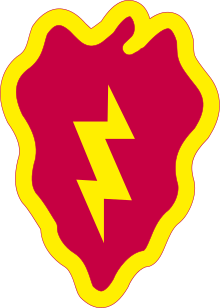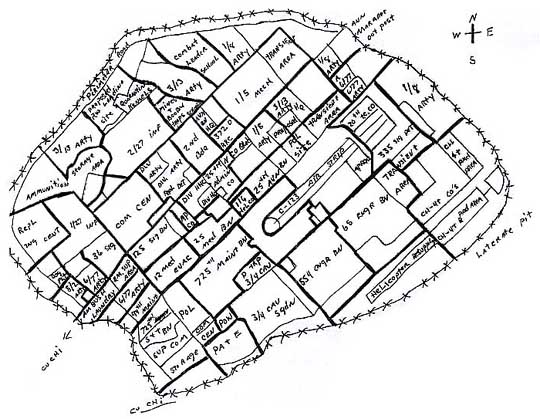 __________________________________________________
Joining the Band
After his first deployment with the 25th infantry division, Sergeant Boyd rotated home to Hunter Army Airfield in Savannah, Georgia. Here, he was able to transfer into the 15th Army Band as a trumpet player. On October 10th, 1967, Sergeant Boyd deployed back to Vietnam as a member of the 266th Army Band.
Second Vietnam Deployment
As a member of the 266th Army Band, Sergeant Boyd was stationed at Long Binh Post from 1967 to 1968. His unit spent most of there time playing in Saigon. Here, his duties were to perform for official ceremonies and diplomatic events. Some of the VIP's he played for during this time include Ambassador Bunker and General Westmoreland.
Tet Offensive
While on his second deployment, then Sergeant Boyd was involved in the defense of Saigon during the Test Offensive. His unit served in the dual mission of performing band duties while also serving in a security role. During the offensive, he was running ammunition between storage depots and the front-line bunkers. During this attack, he was exposed to small arms and machine gun fire, as well as artillery shelling and RPG fire.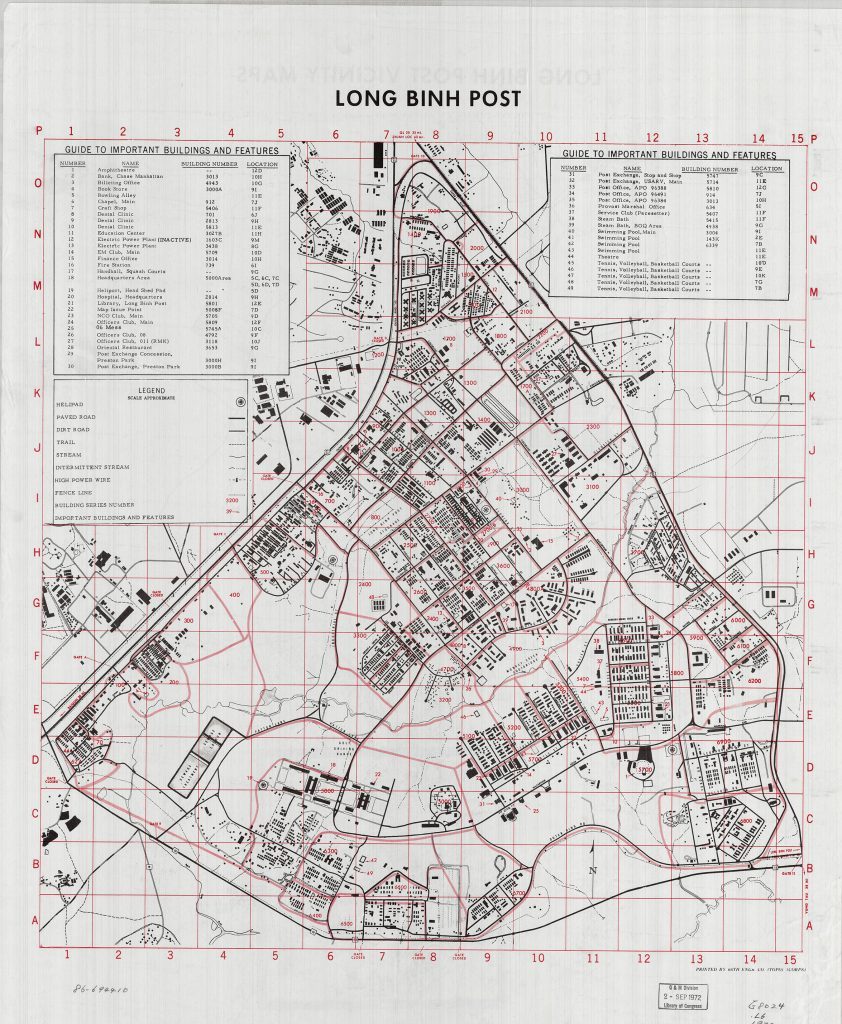 Dual Perspective
SGM Boyd served in both the 25th Infantry Division and the 266th Army Band while deployed to Vietnam. While in the 25th, he was exposed to front line combat and life as in infantrymen. On his second rotation, he work his dress blues often and performed for VIPs. SGM Boyd got to see both sides of the war, from the front to the headquarters. He said his time with the 25th was very impactful on his life.
__________________________________________________
Return to the United States

Following his second deployment, Sergeant Boyd returned to the United States. This was a very difficult time in American history. Anti-war protests were raging, as well as the Civil Rights Movement. SGM Boyd said his experience returning home was just as impactful on his life as his time in the 25th on the frontlines in Vietnam. He was told not to where his uniform when returning home in fear of attracting negative attention as an African American servicemen. He said it really tore him apart and caused him to reflect on his time deployed.
Further Military Career
Following his second and last deployment to Vietnam, SGM Boyd returned to the United States and transferred into the 80th Army Band. Here, he would continue his formal education as a military musician while also being promoted in rank. He deployed once more to Korea for one year. After this, he became the first African American Sergeant Major at the Army School of Music. SGM Boyd spent a total of 28 1/2 years in the Army before retiring.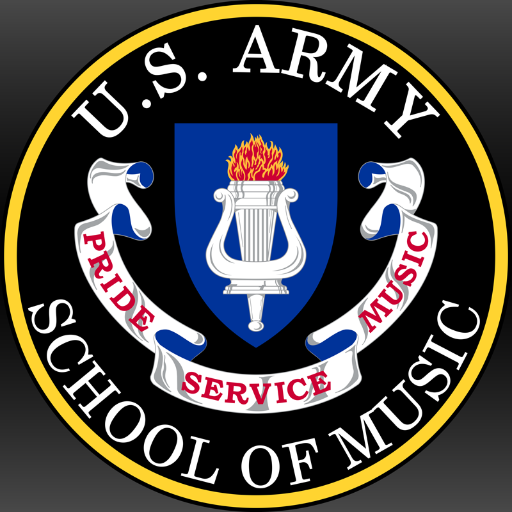 Lessons Learned
SGM Boyd said there are many lessons to be learned from reflecting on the war. In his opinion, the war wasn't lost due to inability or ineffectiveness of the ground forces. He believes policy decisions and the actions of leaders in Washington lead to the American defeat. The constraints of the political climate were to blame.
SGM Boyd also believes Americans could learn something about the Vietnam war. During the war, everyone kept up to date on what was happening. Today, people often forget people are still deployed to combat zones. He believes the whole country was involved in some way during the Vietnam War, while people are disconnected today.
__________________________________________________
Further Reading
The Rise and Fall of an American Army: U.S. Ground Forces in Vietnam, 1965-1973, by Shelby L. Stanton, Ballantine, 2003, pp. 69–145. This book by Shelby Stanton goes in depth into the 25th Infantries activates in Vietnam during the period SGM Boyd was stationed there.
Kaplan, Roger. "Army Unit Cohesion in Vietnam: A Bum Rap." Defense Technical Information Center, Department of Defense, discover.dtic.mil. This book examines the effect of longer deployments on infantry units in Vietnam. I found this insightful because SGM Boyd spent 18 months deployed on his first rotation.
Sources:
Allen, Irving M. "Posttraumatic Stress Disorder Among Black Vietnam Veterans." Psychiatric Services, vol. 37, no. 1, 1 Apr. 2006, pp. 55–61., 
Kaplan, Roger. "Army Unit Cohesion in Vietnam: A Bum Rap." Defense Technical Information Center, Department of Defense, discover.dtic.mil. 
"Stemming the Tide." Stemming the Tide, by John M. Carland, Government Reprints Press, 2001, pp. 165–396.
Tet Offensive, Overall Strategy." Vietnam War: the Essential Reference Guide, by James Willbanks, ABC-CLIO, 2013, pp. 212–215. 
"The 25th Infantry Division Deploys." The Rise and Fall of an American Army: U.S. Ground Forces in Vietnam, 1965-1973, by Shelby L. Stanton, Ballantine, 2003, pp. 69–145.
Interview Transcript: