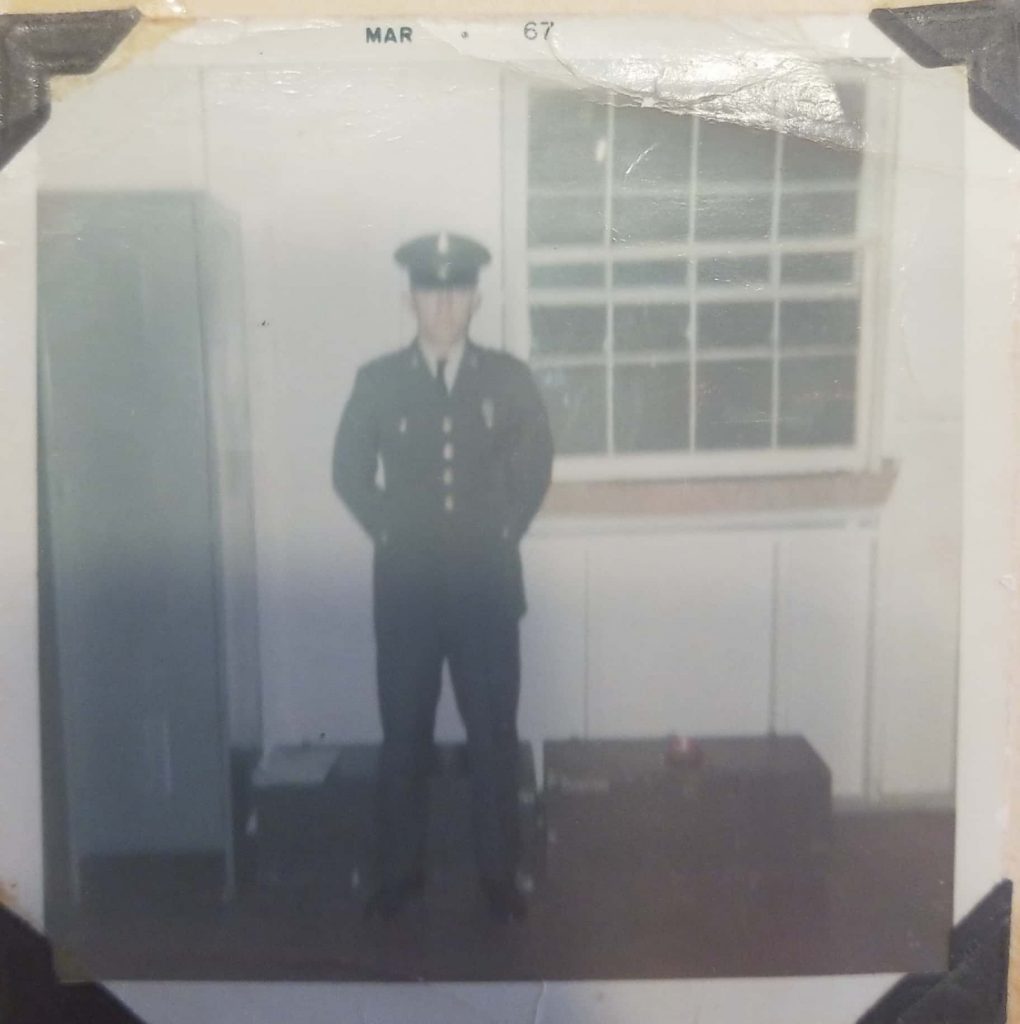 Pre-Vietnam
Mr. Terry Horton graduated from Jackson High School in Jackson, Al in May 1966. The high school was still segregated when he graduated. As soon as Mr. Horton graduated he was drafted by the "oldest man first policy" in 1966. Initially he was optimistic about the opportunity that army service would give him and planned on making a career out of it. Mr. Horton arrived at Fort Benning, Ga for basic training in the United States Army on Dec 12 1966. After basic training he was sent to Fort Eustis, Va for technical school in I-level hydraulic repair. Next he would return to Fort Benning for Airborne Jump School and then to his duty station at Fort Leonard Wood, Mo. Mr. Horton had a friend, in Army headquarters, who gave him a little advice about Vietnam, volunteer every month and they would not send you. Him and his friend Joe Peters did this until October 1967. They figured that since they had barely a year left that they were in the clear. Three weeks later they received their orders that they were headed there.

Path to Vietnam-Vung Tau
Mr. Horton arrived Vung Tau in South Vietnam. This was a popular R&R spot for American troops in Vietnam, because of it's beaches and the fact that it was located on a peninsula. The roads leading to the base were heavily guarded. If one was stationed at Vung Tau, you could get a pass to go to Saigon. Mr. Horton said it was just like Florida but narrower. It was also the main base for the 1st Australian Logistic Group.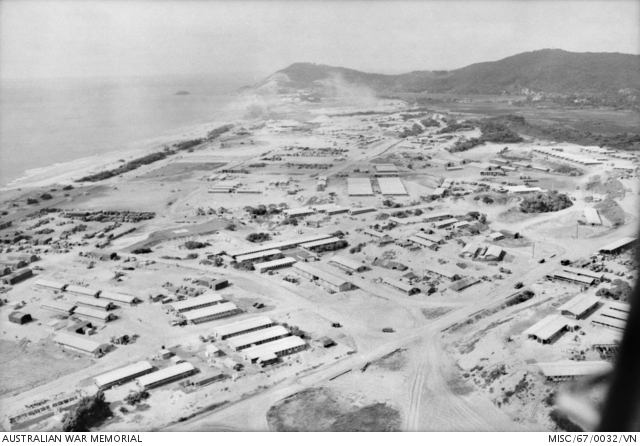 Vinh Long & Tet
From there Mr. Horton would be assigned to 7th armored squadron 1st Air Cavalry. He would go initially to Vinh Long and experience the Tet offensive there. Here he saw at least 3 civilian workers in the aftermath who had been Viet Cong all along. They caught these people trying to sneak back onto base. Mr. Horton said that all of them would get high on dope(opium) and attack. The night of the Tet offensive was especially bad, when they were high they felt no pain and were harder to kill.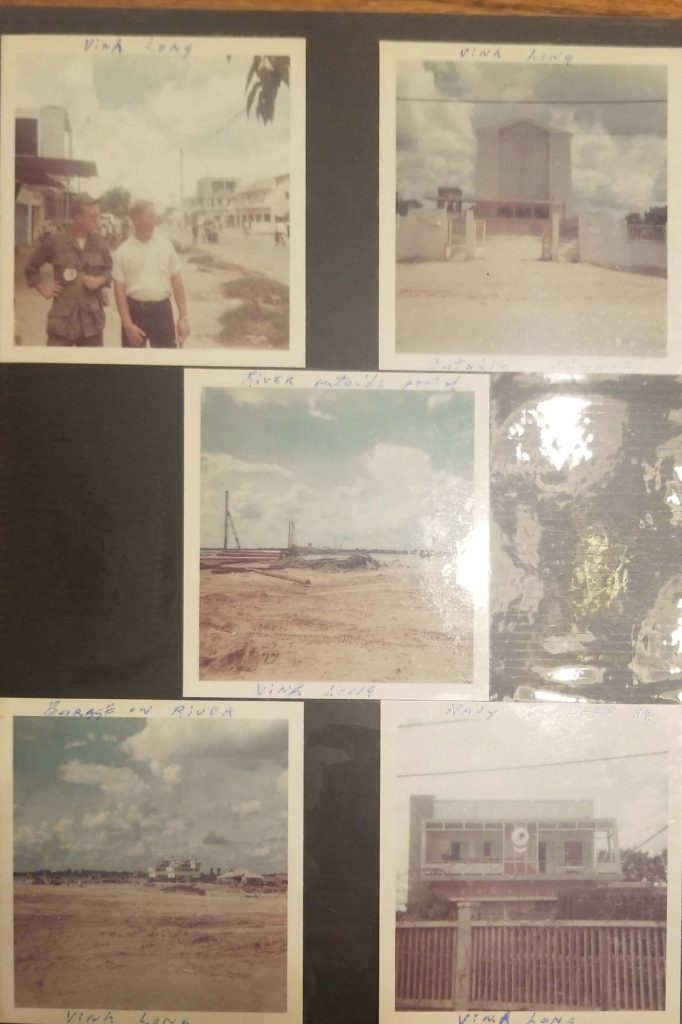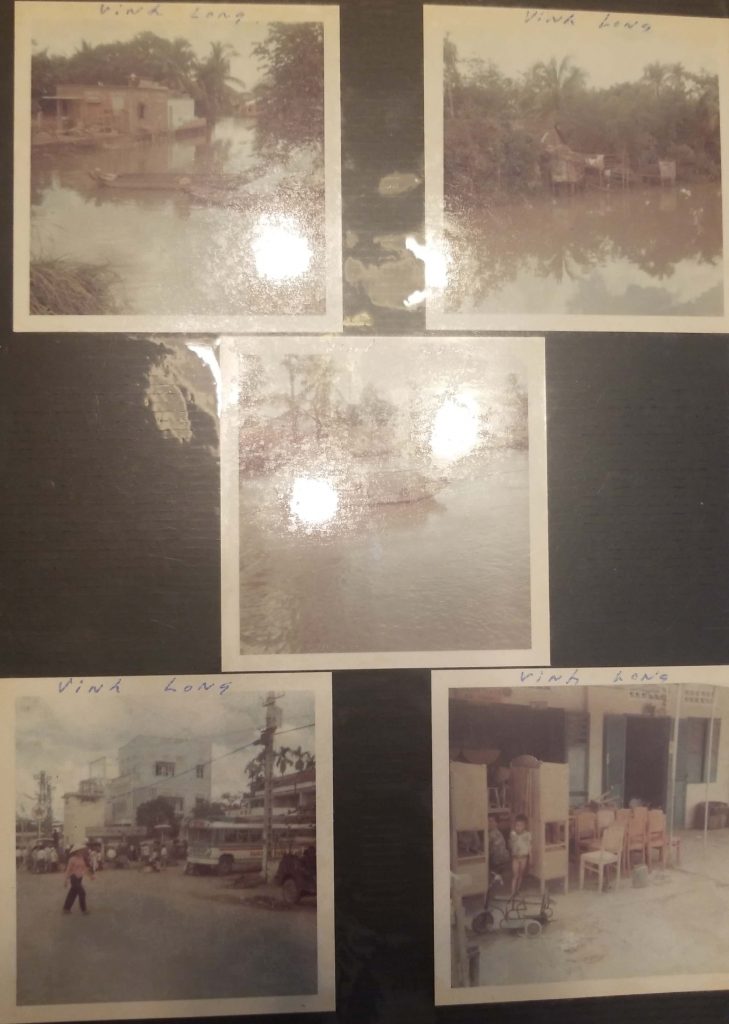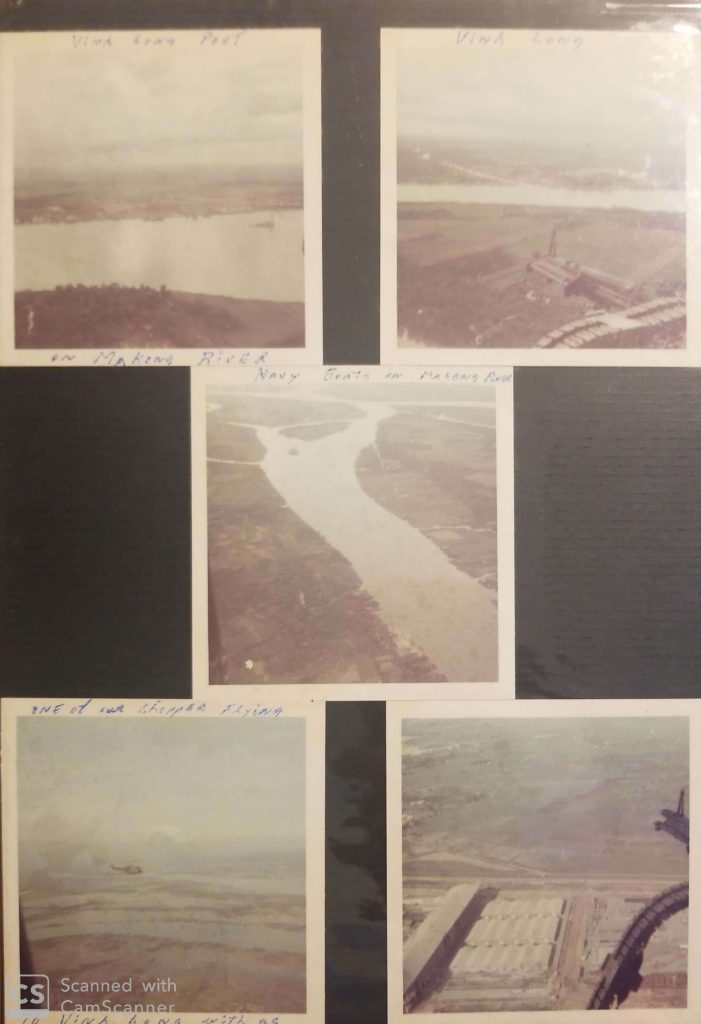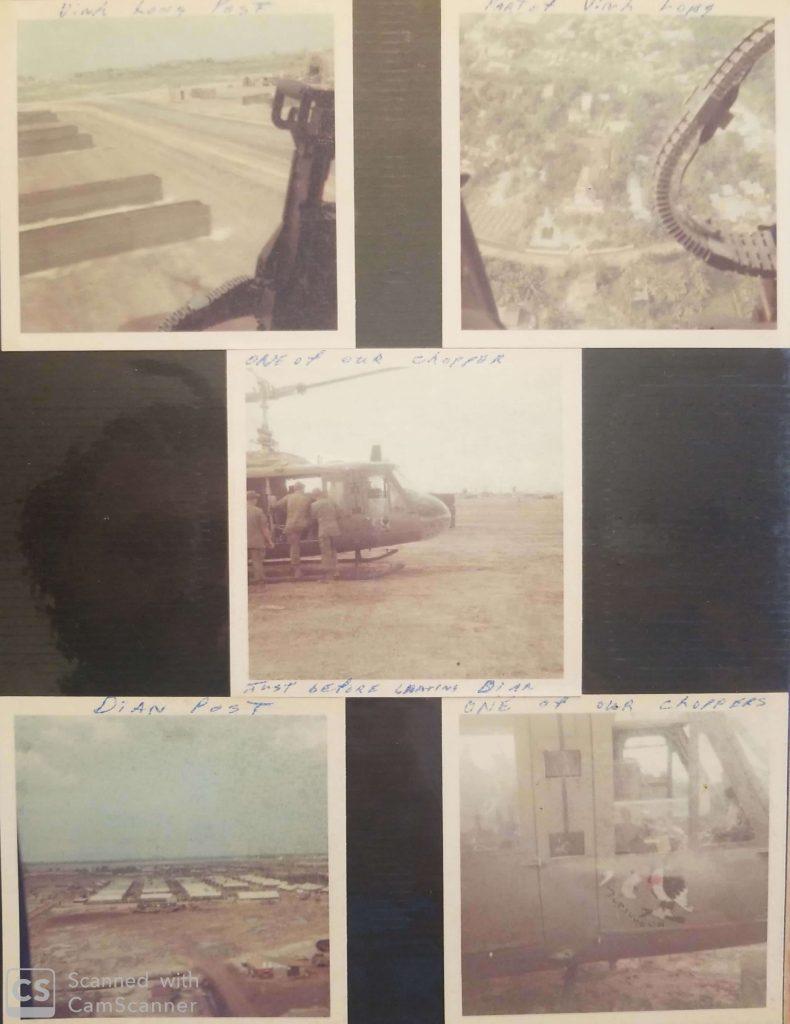 North to Dian, then back to Vinh Long
After the Tet offensive the company moved to Dian airfield just north of Saigon. Here the company had to build their own bunkers and set up their own hangers. When the work was finally the Army moved them back to Vinh Long as thanks. Mr Horton would spend the rest of his tour in Vinh Long.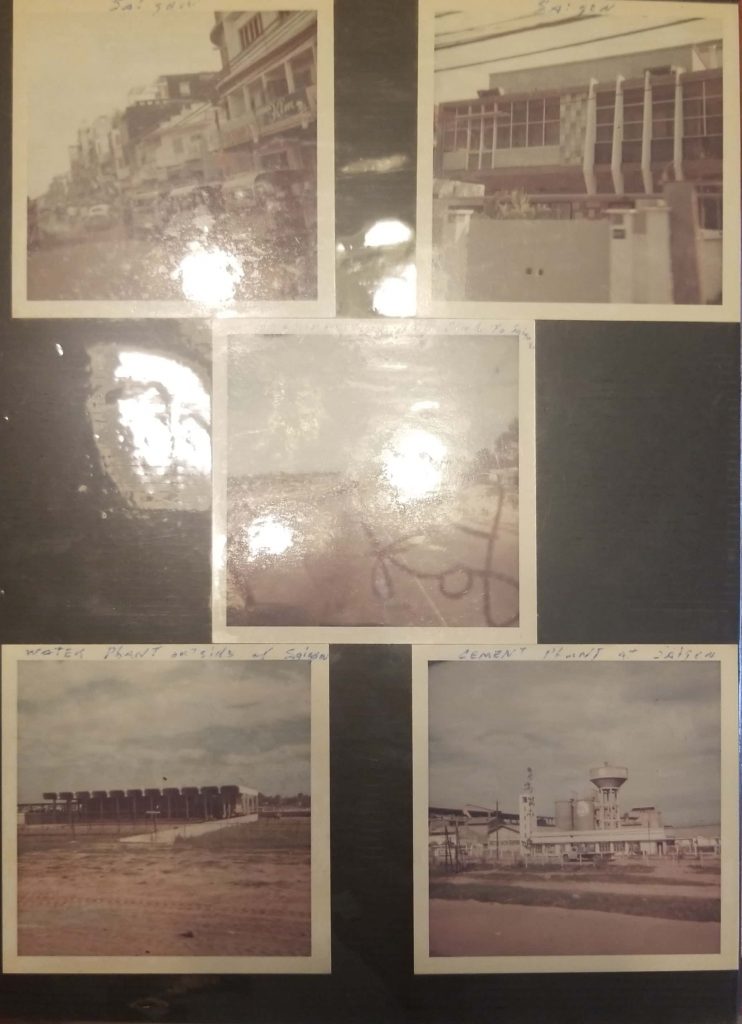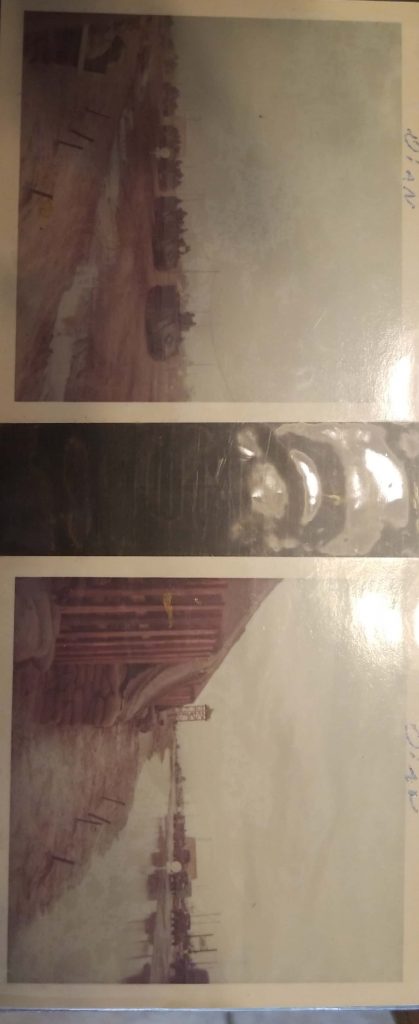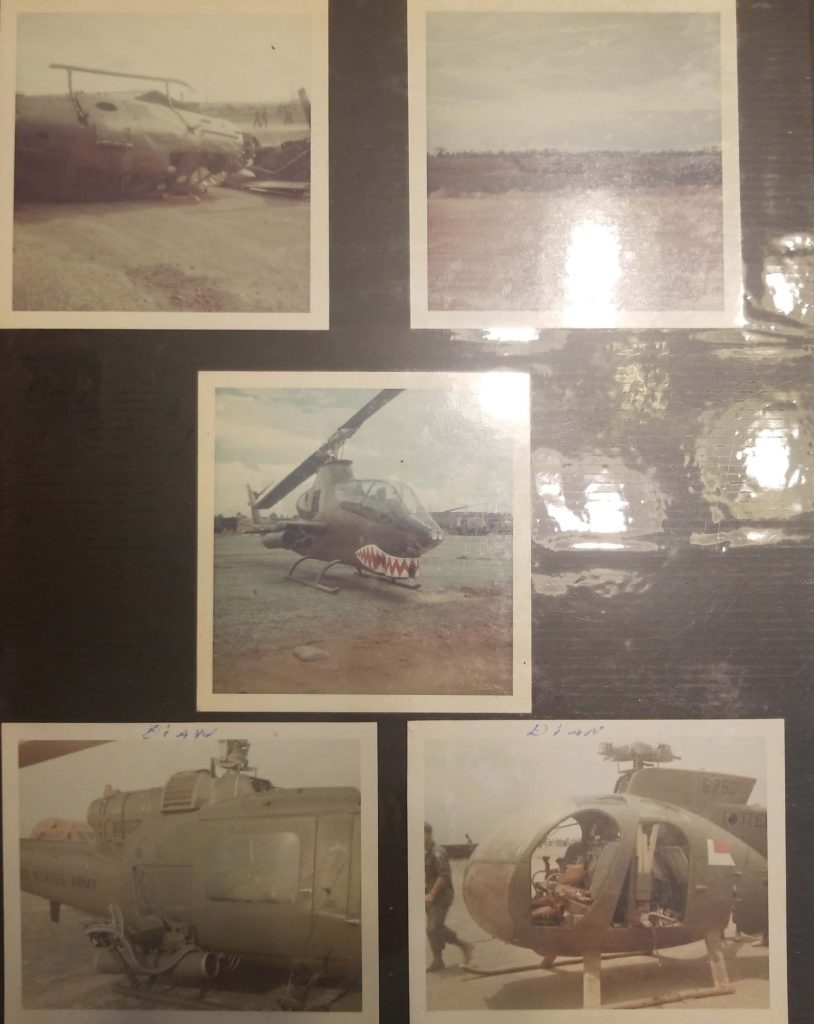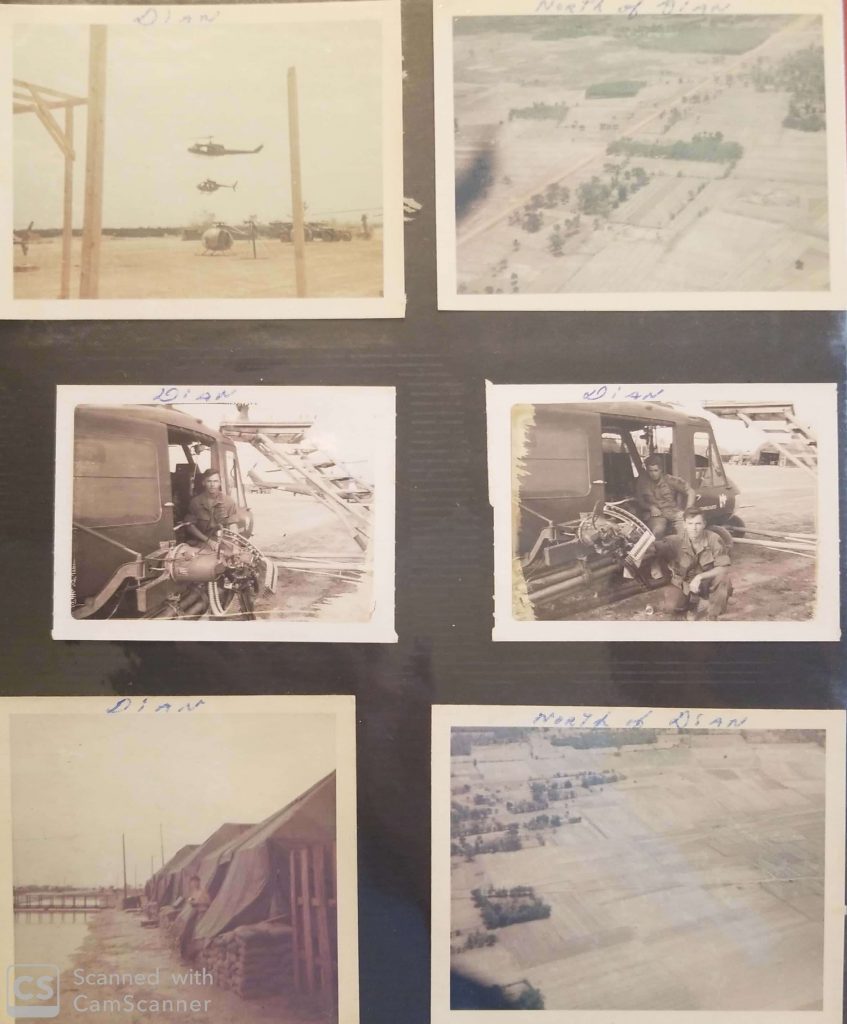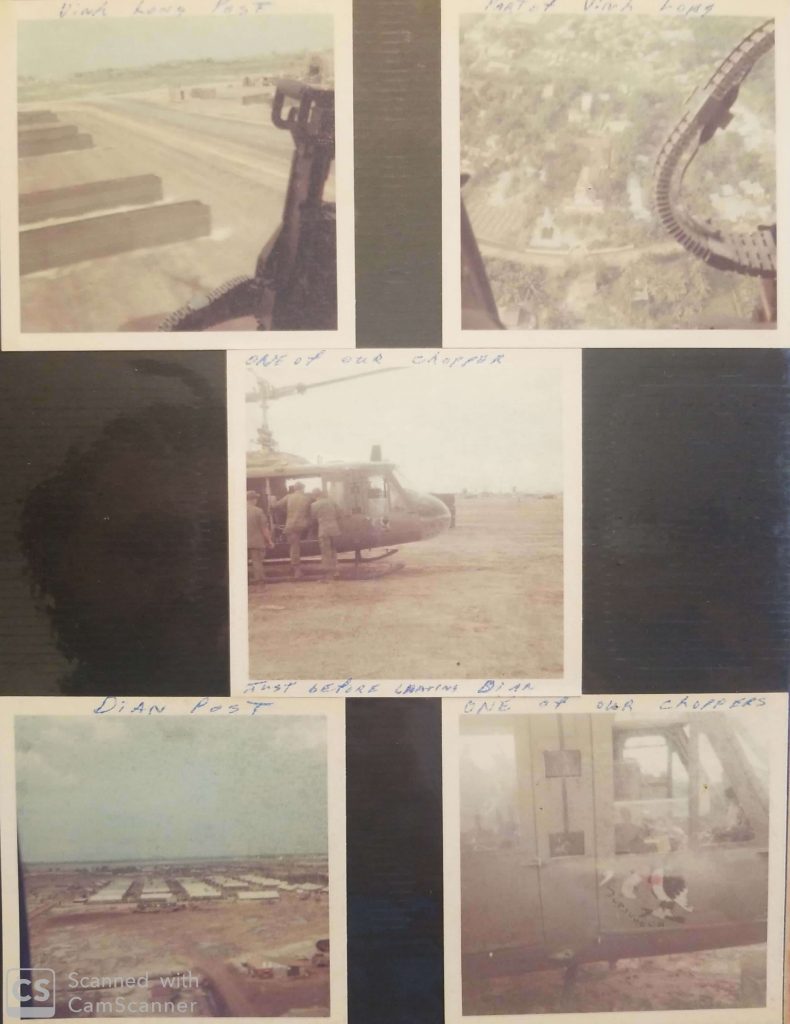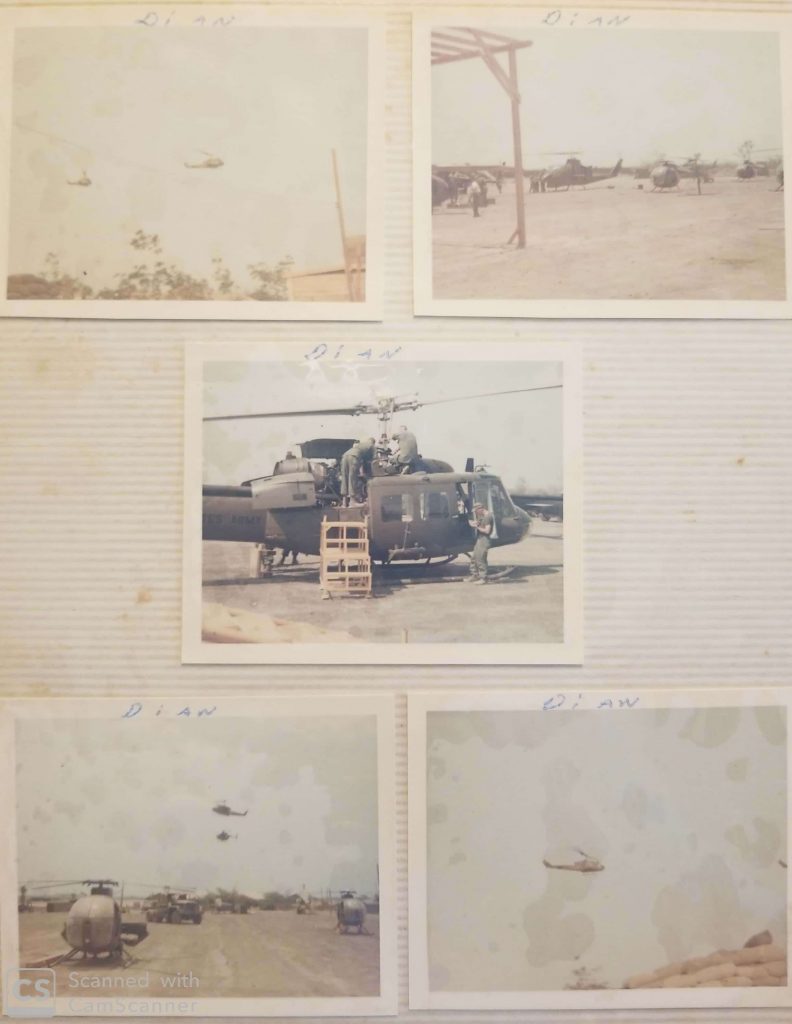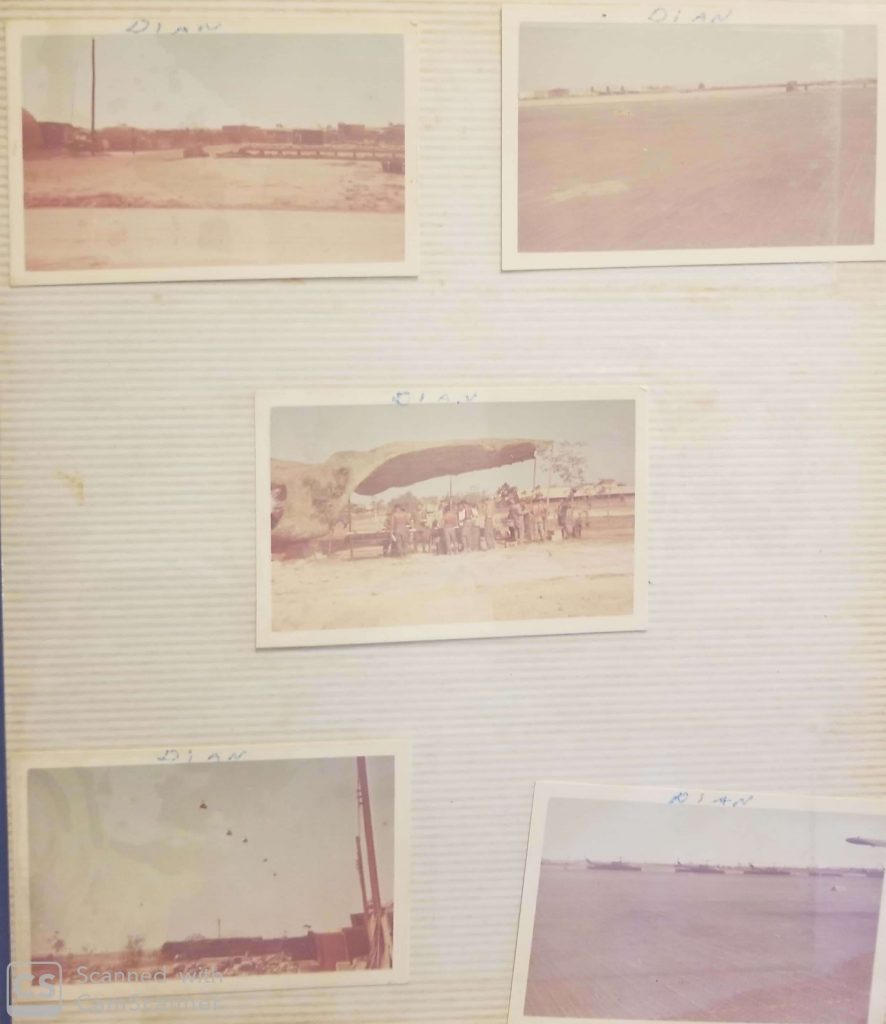 Day to Day Life
Besides pulling perimeter guard which was his least favorite thing to do. Mr. Horton was a door gunner on Huey Hotel models along with being a flight line mechanic. Though he was trained by the Army to do depot level maintenance, there was a shortage of door gunners when he arrived in Vietnam. Everyone that went over there was replacing a casualty or someone whose tour was up. Mr. Horton spent the his days fixing the helicopters and flying with them when he worked on the Huey. He said "If you worked on a helicopter, the pilot was going to take you on it's first flight." This was done as to make sure the maintainers were not cutting corners when repairing the aircraft. His squadron supported Charlie and Hotel model Huey, Cobra, and Loach helicopters. The main missions he flew on were logistical runs to infantry units in the field and forward operating bases. This was done on the Hotel models as they were the bigger of the aircraft and outfitted to transport men and supplies.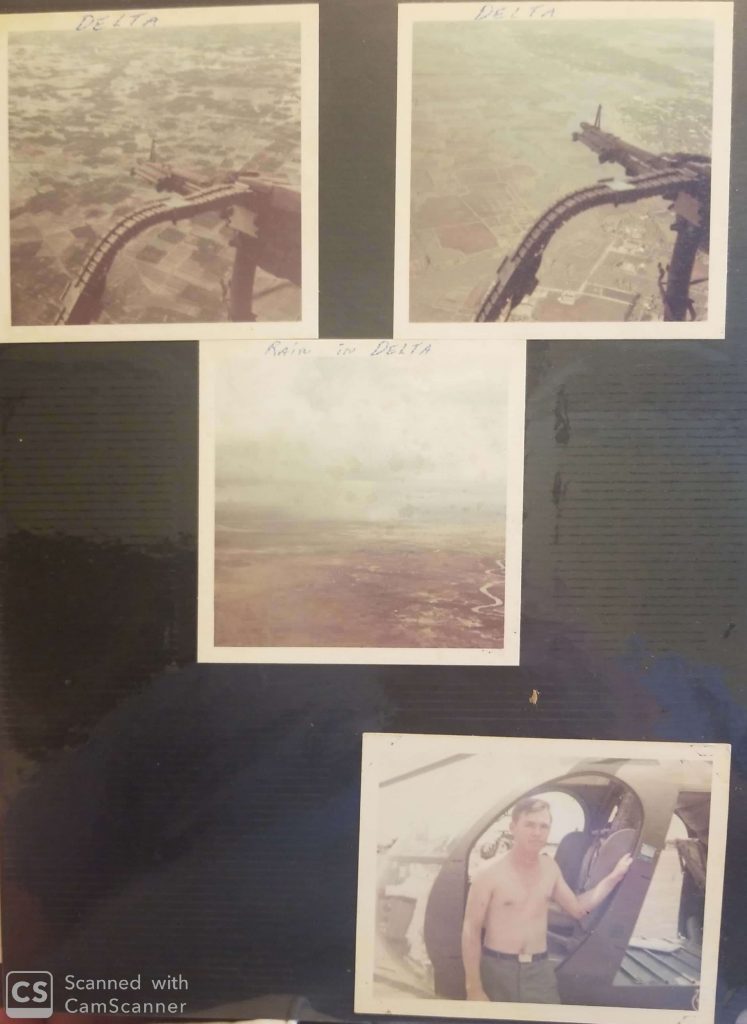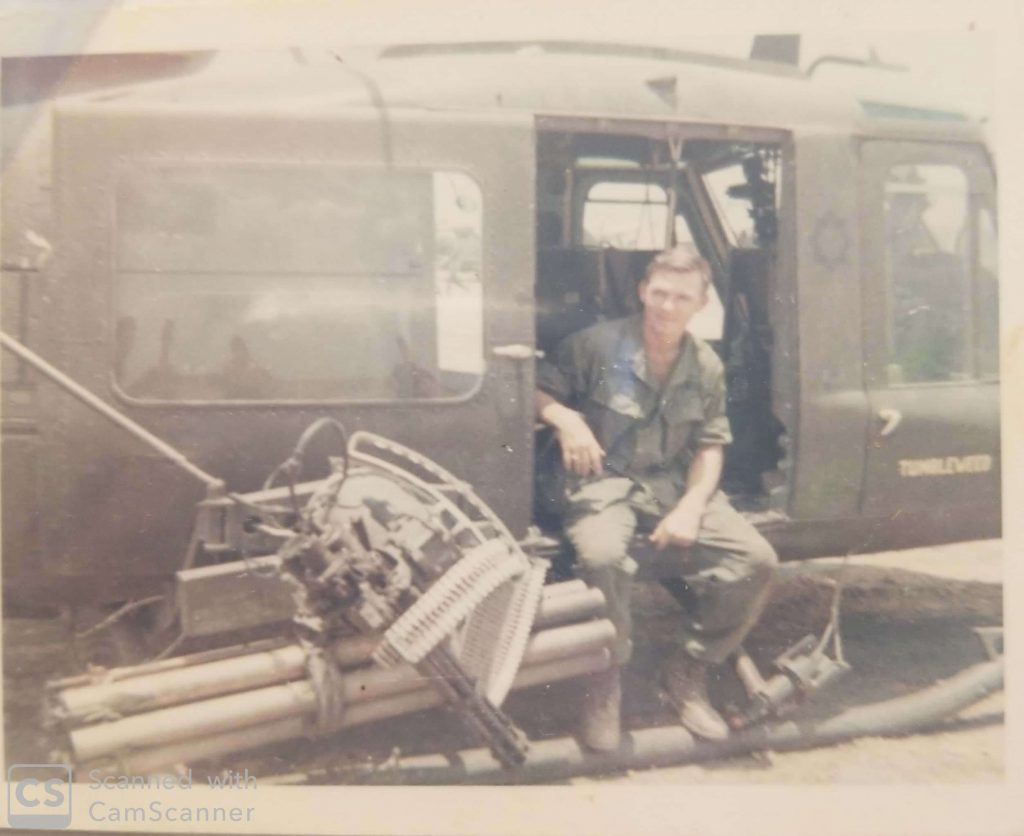 Going Home
Mr. Horton received his orders to go home finally in Nov 68. There was a belief in his squadron that most casualties happened to "short timers" or G.I.'s who are coming to the end of their enlistment. Mr. Horton and his best friend Joe Peters spent their final days in a bunker like the one below. Their meals were brought to them and their belongings were already packed and awaiting their ride home. Finally their plane home arrived and they ran out through their bags on the plane and went home. Mr. Horton arrived back in Jackson, Al and started working at Allied Paper Co. He started out on the J-1 paper machine before moving into the mechanical maintenance department and would spend nearly 43 years there before retiring.
Additional Readings
Arnold, James R. Tet Offensive 1968: Turning Point in Vietnam Osprey, 1990
Stanton, Shelby L. Anatomy of a Division: 1st Air Cav in Vietnam Presidio Press, 1987
Tolson, Lt. Gen John J. Vietnam Studies: Air Mobility 1961-1971 St. John's Press, 2016
"Blackhawk Association" 2019, blackhawkassn.org
"Draft Lottery Vietnam" 2019, www.sss.gov/about/history-and-records/lottery1
Audio and Transcript