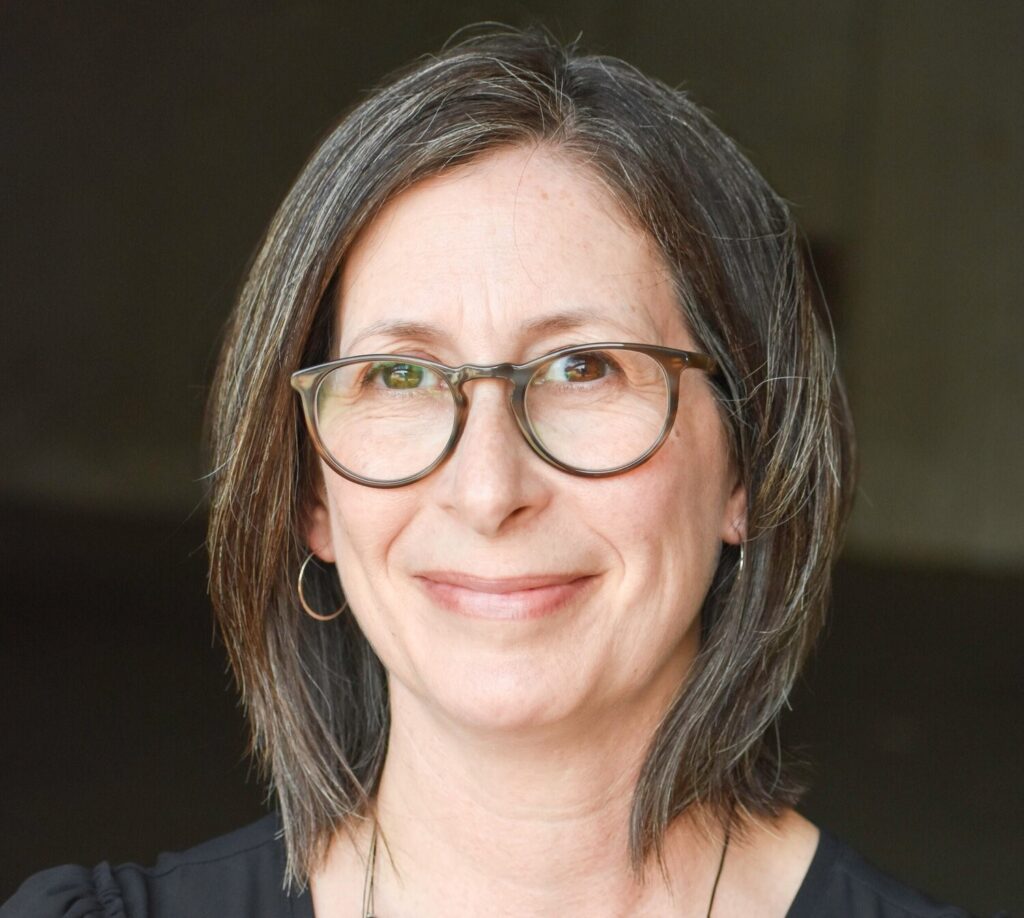 Rebecca Salzer, MFA (Project Director), University of Alabama
Rebecca Salzer, Associate Professor of Dance and Director of the Collaborative Arts Research Initiative at The University of Alabama, is an intermedia dance artist and educator. Her work for the stage has been seen in Chicago, Los Angeles, San Diego, and San Francisco, where she directed Rebecca Salzer Dance Theater for a decade. Her award-winning films and videos have been programmed in national and international venues and on public affiliate television stations KQED, KPBS, and WTTW. Salzer is a Jacob K. Javits Fellow. She holds a B.A. in Humanities from Yale University and an M.F.A. in Dance Theatre from the University of California, San Diego. Since 2016, Salzer has been researching how to create and facilitate more centralized, accessible, equitable, and forward-thinking dance resources online.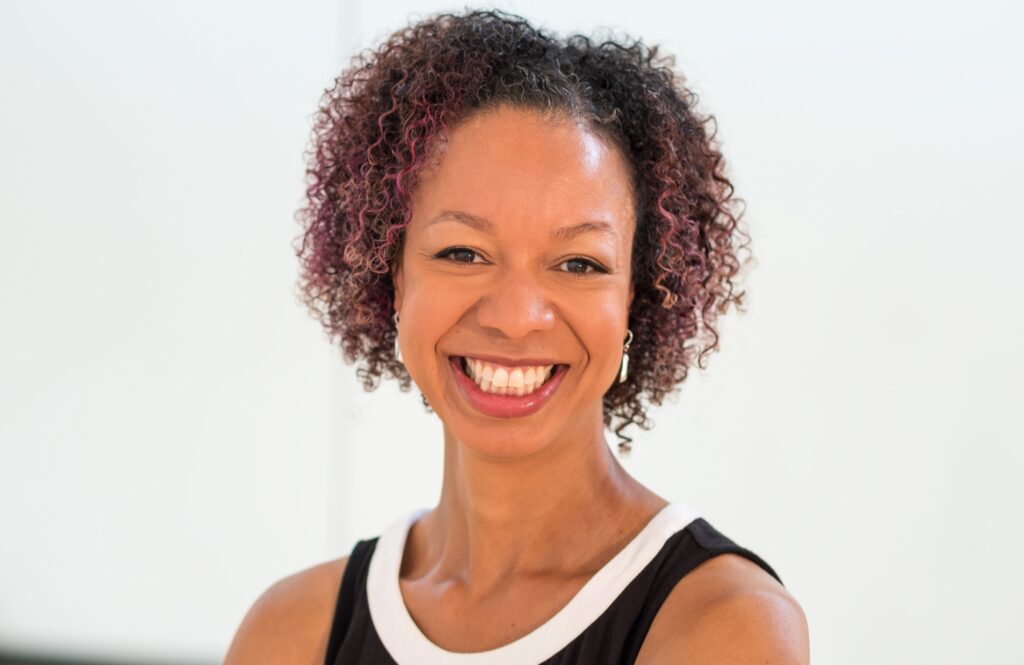 Gesel Mason, MFA (Project Co-Director), University of Texas at Austin
Gesel Mason is a choreographer, performer, educator, and arts facilitator. She is Artistic Director of Gesel Mason Performance Projects and an Associate Professor at University of Texas at Austin. She was a member of Liz Lerman Dance Exchange and Ralph Lemon/Cross Performance Projects. She has also performed with Ririe-Woodbury Dance Company, Repertory Dance Theatre of Utah, and under the direction of Chuck Davis, Jacek Łumiński (Silesian Dance Theatre), Murray Louis, and Victoria Marks. In addition to her solo performance project, No Boundaries: Dancing the Vision of Contemporary Black Choreographers detailed in this proposal, Mason's work utilizes dance, theater, humor, and storytelling to bring visibility to voices unheard, situations neglected, or perspectives considered taboo. In 2017, Mason was one of four choreographers commissioned to create work for American Dance Festival's Footprints. In 2015, Mason received a Map Fund for her project antithesis, which challenged how female sexuality is perceived, performed, and (re)presented. Mason was one of six choreographers selected by the Joyce Theater for a Rockefeller Residency Initiative in 2011 and received the Millennium Stage Local Dance Commissioning Project from the John F. Kennedy Center for the Performing Arts in 2007. Recently, Mason was named a Production Grant Finalist for the New England Foundation for the Arts National Dance Project 2020.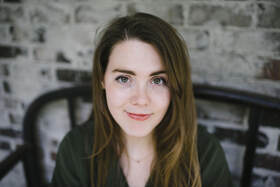 Carlson Coogler, MSE, University of Alabama
Carlson Coogler is a doctoral student in Educational Research with a specialization in Qualitative Methodologies at The University of Alabama. She is interested in interdisciplinary and artful approaches to learning; embodied, new materialist and more-than-human theories; and exploring methodologies that entangle theory and practice. Most often, her artful inquiries involve embroidery, jewelry-making, poetry, or collage (Instagram: @course_of_inquiry). A National Science Foundation CADRE Fellow during 2018-2019, she is especially interested in researching environmental/ecological ethics, practices and literacies. Carlson is a Tuscaloosa native and a graduate of Samford University, where she earned an MSE in English Language Arts and a University Fellows Honors BA in English with a minor in biology. In the past, she taught secondary English, biology, and chemistry, and has worked in higher ed administration and admissions. In the future, Carlson hopes to continue researching alongside teaching courses on qualitative methodologies and theory.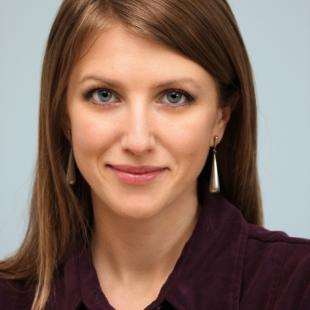 Molly Roy, MS, University of Texas at Austin
Molly Roy is a Ph.D. candidate in the Performance as Public Practice program and a recipient of a 21-22 Graduate School Continuing Fellowship. Her research focuses on choreographies of surveillance, exploring dance works that thematize and critique surveillance culture while considering how surveillance technologies themselves function as choreographic agents. Her article, "Systems of Choreography: Performing Normal in Pubic," was recently published in the Arts Forum of the journal Surveillance & Society. She is a member of the Dance Studies Association and the Surveillance Studies Network. Roy holds a M.S. in Information Studies from The University of Texas at Austin and a B.A. in Liberal Arts with specializations in dance and education from Prescott College. As an instruction librarian, she received a 2017 Harold W. Billings Library Staff Honors award for her work in teaching and learning services at the Perry-Castañeda Library. She has also worked as a teaching artist for Johnson/Long Dance Company, as a stage manager for Forklift Danceworks and as a high school special education teacher. Roy is a dramaturge, a practicing artist and active member of the Austin dance community and a contributor to Sightlines magazine.
Advisory Committee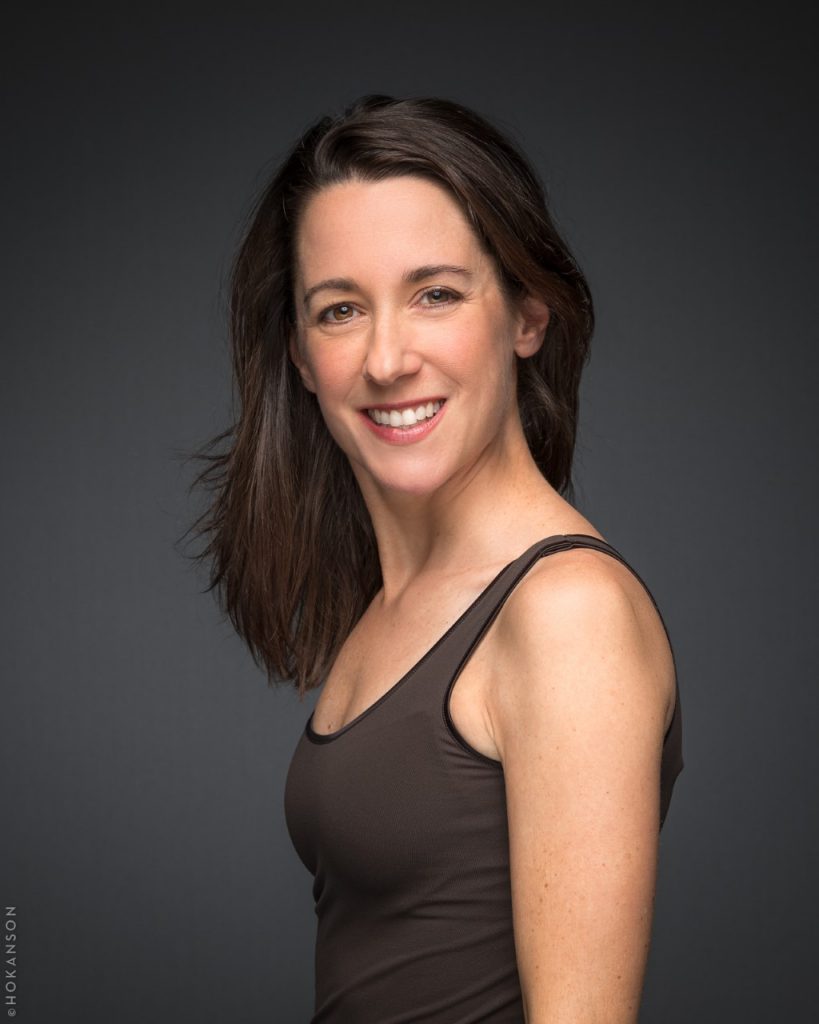 Melanie Aceto,MFA, University at Buffalo
Melanie Aceto is a dancer, choreographer, and educator whose creative interests are in interdisciplinary solo and large group works. Melanie's choreography has been performed internationally in Toronto, Guatemala City, and Bogotá, nationally at Jacob's Pillow and at venues in Philadelphia, North Carolina, Atlanta, Virginia, and in NYC at The Kitchen, the Studio Museum in Harlem, Ailey CitigroupTheater, The Duplex Cabaret and John Ryan Theater, among others. Melanie's research interests include investigating models for teaching dance composition and modern technique. Her work has been published in JODE and Dance Education in Practice. Melanie is an associate professor at the University at Buffalo where she continues her work on her dance lineage project http://choreographiclineage.buffalo.edu/.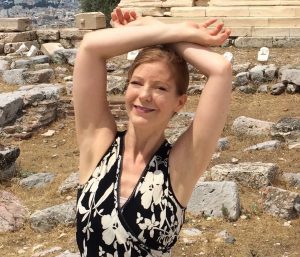 Meg Brooker, MFA, University of Southern Mississippi, Duncan Dance South
Meg Brooker, Professor of Dance and Director of the School of Performing and Visual Arts, University of Southern Mississippi, is a founder of the Isadora Duncan International Symposium, Artistic Director of Duncan Dance South, and a former member of Lori Belilove & Company, Isadora Duncan Dance Foundation. Meg performs and stages early modern dance repertory throughout the United States, Europe, and Russia. Recent projects include a reconstruction of Florence Fleming Noyes's suffragist work Dance of Freedom. In the Southeast United States, Meg's work has been regularly produced by the Hunter Museum of American Art and the Nashville Parthenon. Meg collaborates with musicians and visual artists and served as the first Dancer Laureate for the City of Murfreesboro, TN. Meg has presented scholarship for Society of Dance History Scholars, Congress on Research in Dance, Dance Studies Association, National Dance Education Organization, and Women in Dance Leadership. In 2016, she received an NEH Preservation Assistance grant for her work with Noyes School of Rhythm Archive and her current scholarship frames Noyes Rhythm as an early 20th century somatic practice. www.duncandancesouth.org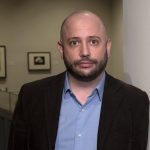 Eric Colleary, PhD, Harry Ransom Center, University of Texas at Austin
Eric Colleary holds a Ph.D. in Theatre Historiography from the University of Minnesota. His research has focused on the relationship between performance, history and sexual identity and the ways that archives construct and perform identities over time. Currently, he is working on a book about British interwar theatre. In his position as Cline Curator of Theatre and Performing Arts at the Harry Ransom Center, Dr. Colleary is responsible for the interpretation and management of the center's extensive performing arts holdings. He serves on the boards for the American Theatre Archive Project (ATAP) and the Theatre Library Association (TLA). Prior to coming to The University of Texas at Austin, he was a visiting professor in Theatre and Dance at Macalester College in Saint Paul where he taught classes in theatre history, performance theory, sexuality studies and public history/museum studies.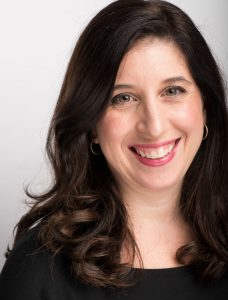 Alison D'Amato, PhD, University of Southern California Glorya Kaufman School of Dance
Alison D'Amato currently serves on the faculty at USC's Kaufman School of Dance, where she teaches history, theory, and practice. In 2015, she graduated from UCLA with a PhD in Culture and Performance, completing a dissertation on contemporary choreographic scores (Mobilizing the Score: Generative Choreographic Structures, 1960-Present). She also holds an MA in Dance Theater Practice from Trinity Laban (UK) and a BA in Philosophy from Haverford College. Her writing on performance can be found in Choreographic Practices, X-TRA Contemporary Art Quarterly, Imagined Theatres, Dance Research Journal, and others.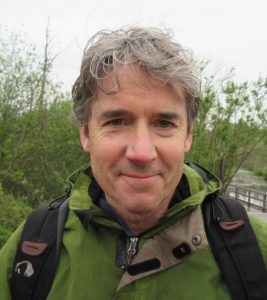 Scott deLahunta, PhD, Centre for Dance Research, Coventry University, UK
Scott deLahunta is Professor of Dance, Centre for Dance Research, Coventry University and co-Director of Motion Bank, now hosted by Hochschule Mainz University of Applied Sciences. His research seeks to deepen and apply the understanding of dance as a form of embodied knowledge and choreography as skilful bodily practice. This builds on over a decade of working within contemporary dance companies as research director and facilitator. Since 2010, he has held a research position at Coventry University and assisted in setting up the Centre for Dance Research in 2015. http://www.sdela.dds.nl/.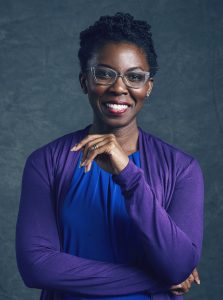 Amma Y. Ghartey-Tagoe Kootin, PhD, JusticeRx
Dr. Amma Y. Ghartey-Tagoe Kootin ("Dr. Amma") is Vice President of Creative Affairs at JusticeRx — a new production company that is developing original programming for Warner Bros. Television Group and consulting with the studio on race, equity, and social justice. She helms JusticeRx's creative and entertainment justice efforts by forging strategic partnerships and advising senior executives on many areas, such as: storytelling practices in television programming, corporate policy, workplace culture, and research. A sought-after keynote speaker, Dr. Amma bridges the worlds of entertainment and academia having previously worked as a university professor, where she taught about race and history in popular entertainment, performance analysis (theatre, film, TV, dance, culture, everyday life, etc.), and telling historical narratives in theatre, film, and TV. She also previously worked in Community Marketing/Corporate Outreach at A&E® Networks/History Channel where her educational work for the Peabody Award-winning documentary Save Our History: Voices of Civil Rights received a 2006 Beacon® Award from the Cable Television Public Affairs Association. Named a TED Fellow for pioneering scholartistic* entertainment, Dr. Amma is also a multidisciplinary creative, writer, and executive producer developing works for the stage and screen. She helms the national team behind AT BUFFALO — a new musical in development for the Broadway stage about race and American identity at the 1901 Buffalo, NY World's Fair. Her hyper-collaborative creative projects have garnered international recognition including a TED Talk (2 million+ views), Goodspeed Musicals Johnny Mercer Grove Residencies, a Mellon Postdoctoral Fellowship, and a Ford Foundation Fellowship. She is also a co-recipient of a 2020 Honorable Mention for the National Council on Public History's Outstanding Public History Project Award for her co-direction of The Georgia Incarceration Performance Project. Born to Ghanaian immigrants in Tuskegee, Alabama and raised in Kansas, Dr. Amma joined the ranks of film director Ang Lee and musician Gloria Estefan as one of 37 extraordinary immigrants/children of immigrants whose stories are currently featured at Ellis Island's Museum of Immigration. She holds an A.B. in Afro-American Studies from Harvard University and an M.A. and Ph.D. in Performance Studies from NYU-Tisch School of the Arts. Dr. Amma currently lives on the lands of the Muscogee People in what is now called the Atlanta metro area (U.S.A.) with her documentary filmmaker husband and fun-loving parents. Her favorite meal is tacos and kelewele (fried sweet plantain). She loves all things Jane Austen, Afro-beat, and Zumba.
*Scholartist is a term credited to performance studies colleagues Joseph Shahadi and Mila Aponte-Gonzalez.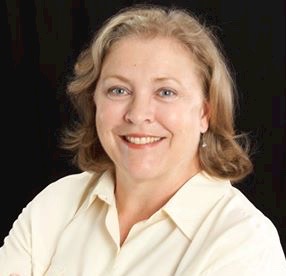 Shana Habel, MA, Los Angeles County Unified School District
Shana Habel is a dance educator, artist, and advocate. She is a K-12 Arts Specialist for the Los Angeles Unified School District where she supervises and supports K-12 dance teachers and programming. She has taught dance at the elementary, secondary, and post-secondary levels for many years, and currently teaches at Loyola Marymount University. She is a past-president of the California Dance Education Association and served as a member of the National Coalition for Core Arts Standards writing team in Dance. Shana is a Master Practitioner in the Language of Dance® and serves on the Board of the Language of Dance Center USA.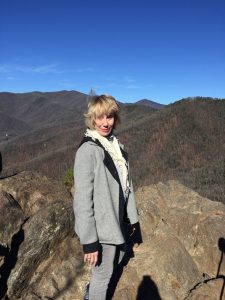 Sybil Huskey, MFA, University of North Carolina at Charlotte
Sybil Huskey, MFA, is Professor Emeritus at the University of North Carolina at Charlotte. Her career in dance spans five decades, during which time she performed, choreographed and taught in New York City and held guest artist, permanent faculty and administrative positions at various universities. She served as President of the American College Dance Association and received the Lifetime Achievement Award from the National Dance Education Organization. In addition, she was awarded Fulbright Senior Scholar grants for dance development in Finland and New Zealand. Her work as the UNC Charlotte Director at London's Kingston University, resulted in the development of the first dance major program for which she co-wrote the curriculum. Her creative research into the collaborative choreographic intersection of dance and technology was funded by a multiple year National Science Foundation/CreativeIT award that resulted in technology infused choreographic pieces and led to the development of the Video Collaboratory, a software platform that enabled detailed video discussion and annotation. Sybil has been the Co-Principal Investigator on multiple National Science Foundation grants for interdisciplinary research and production and was the Principal Investigator on a NSF STTR phase one small business grant awarded to Video Collaboratory, LLC of which Sybil was a Co-Founder.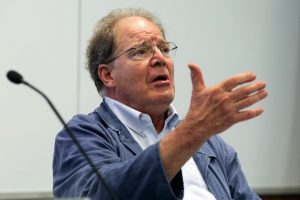 Peter Jaszi, JD, American University Law School
Peter Jaszi is a Professor Emeritus at American University Law School. He writes and lectures about copyright law in historical and cultural contexts and was a founder of the school's Glushko-Samuelson Intellectual Property Law Clinic as well as its Program on Intellectual Property and Information Justice. Having served as a Trustee of the Copyright Society of the U.S.A., Professor Jaszi remains a member of its journal's editorial board. During 1993, Professor Jaszi served as a member of the Librarian of Congress's Committee on Copyright Registration and Deposit, and from 1994 to 2000, he was a principal organizer of the Digital Future Coalition. Since 2005, he has been working with Prof. Patricia Aufderheide to help creative communities develop fair use guidance documents that reflect their particular problems and practices. A new edition of their book, Reclaiming Copyright, was published in 2018 by the University of Chicago Press. In 2007, Professor Jaszi received the American Library Association's L. Ray Patterson Copyright Award.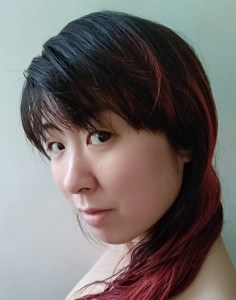 Eugenia S. Kim, PhD, interdisciplinary creator and researcher
Eugenia S. Kim is a Korean-American transdisciplinary creator and researcher who uses movement and multimedia technology to create narratives. She holds a PhD in Creative Media (City University of Hong Kong), MS in Information Science (University at Albany), and BS in Electronic Media, Arts and Communications (RPI). Her doctoral research proposed the use of dance and somatic movement practices, motion capture and virtual reality (VR) for creating illness narratives about bipolar disorder. Dr. Kim has presented her artistic research at international conferences such as EVA London, ISEA, MOCO, OZCHI, and SIGGRAPH. She is currently an editorial team member for the Journal of Dance and Somatic Practices; an artist with the Augmented Materiality Lab (HK); and a fellow with the Artengine collective. www.digitalembodiment.com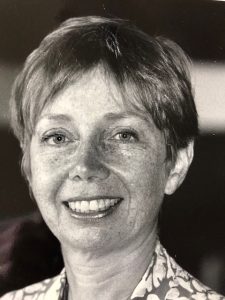 Sali Ann Kriegsman, MA, independent dance scholar and arts administrator
Sali Ann Kriegsman served as artistic adviser to the Digital Dance Library planning project, which was funded by the Andrew W. Mellon Foundation; president of the Dance Heritage Coalition; executive director of Jacob's Pillow Dance Festival; director of the National Endowment for the Arts Dance Program; dance consultant to the Smithsonian Institution; and, executive editor at The American Film Institute. She is co-founder of The Alan M. Kriegsman Creative Residency Program at Dance Place. in Washington, DC. Her book,"Modern Dance in America: The Bennington Years," a foundational history of the early years of modern dance, was hailed by The New York Times as "a vivid and human picture of a crucial chapter in American culture." Her articles, criticism and essays have been published in a variety of periodicals and reference sources. Her bio is included in Marquis Who's Who in America and Who's Who in American Women.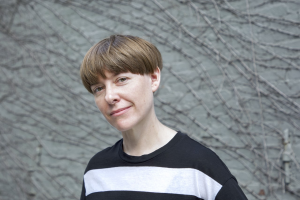 Cori Olinghouse, MA, Center for Curatorial Studies, Bard College
Cori Olinghouse is an artist, archivist, and curator working with performance and time based media. Her work has been shown at BRIC Arts Media, Brooklyn Museum of Art, Danspace Project, Knockdown Center, Lincoln Center, Microscope Gallery, New York Live Arts, Lower Manhattan Cultural Council, and Movement Research. She has participated as an artist in residence at the Lower Manhattan Cultural Council, Park Avenue Armory, Abrons Art Center, BRIC Arts Media, New York Live Arts, Baryshnikov Art Center, and Movement Research. In 2017 she founded The Portal, an artist-led initiative that cultivates archiving as a poetic and performative practice. Out of this work, she collaborated with video artist Charles Atlas on a moving image installation of Trisha Brown's archival materials for Judson Dance Theater: The Work is Never Done at The Museum of Modern Art. In 2019 she collaborated with Autumn Knight and The Studio Museum in Harlem on the performance acquisition and restaging of Autumn Knight's WALL—the first performance work to enter their permanent collection. Formerly, she served as archive director for the Trisha Brown Dance Company (2009-2018), a company she danced for from 2002-2006. She holds an MA in Performance Curation from Wesleyan University and serves as visiting faculty at the Center for Curatorial Studies at Bard College.
Laura Pettibone Wright, MA, independent dance scholar
Laura Pettibone Wright is pursuing in-depth research into the life and career of choreographer Erick Hawkins. She has restaged Hawkins' works and excerpts for professional companies and students of all ages for formal and informal presentation. A soloist with Hawkins' company, she toured nationally and internationally and was acclaimed for her musicality and poetic elegance. Her Hawkins-based technique classes reflect her on-going examination of Hawkins' principles of movement, aesthetic concepts and philosophic foundations. Ms. Pettibone Wright wrote dance curriculum based on National Standards in Dance Education for the Virginia Beach City Public Schools. She received her MA in Dance Education from Columbia University's Teachers College, where she was awarded the Artist/Scholar Fellowship, and a BA in Music and Dance from Beloit College.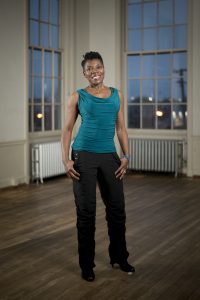 Elgie Gaynell Sherrod, EdD, Virginia Commonwealth University
Elgie Gaynell Sherrod, Ed.D., began her formal dance training in high school with (the late) Dr. Kariamu Welsh and (the late) Pearl Reynolds, studying African-derived dance forms Umfundalai and the Katherine Dunham technique. Upon graduating from the University of Wisconsin-Madison with a BA in Psychology, she joined the dance faculty at the Buffalo Academy of Visual and Performing Arts, a public arts academy in Buffalo, New York. She subsequently pursued a career in dance performance and joined the Philadelphia Dance Company (PHILADANCO!), where she refined her craft under the direction of Joan Meyers Brown and other acclaimed teachers and choreographers. After 15 years of performing, touring, and teaching with celebrated companies PHILADANCO! and Urban Bush Women, Inc., she earned a master's degree in dance education and a Doctorate in the pedagogy of performance from Temple University in Philadelphia, Pennsylvania. In 2003 she completed coursework at Massachusetts College of Liberal Arts and earned a New York State Department of Education Certification in School Administration and Supervision (SAS). Dr. Sherrod is a Fulbright-Hayes scholar in dance research. Her artistic and theoretical works are steeped in the dance and music of the African American vernacular and the African Diaspora – mentored by acclaimed scholars Drs. Brenda Dixon-Gottschild, Kariamu Welsh and (the late) Katie G. Cannon. From 2001-2003, she was the Director of Dance Education for New York City public schools, wherein she designed and implemented professional training initiatives for dance educators, teaching artists, and classroom teachers. Most notably she co-founded and directed the New York City Department of Education Dance Institute: Based on the Katherine Dunham Model, for which she was awarded a DANA Foundation Grant. Dr. Sherrod began her academic teaching career at New Jersey City University and New York University (NYU). From 2004-2014, she taught at Florida A&M University (FAMU), earning tenure (Associate Professor) and subsequently becoming the Interim Chair of the Department of Health, Physical Education and Recreation (HPER). In 2014, Dr. Sherrod joined the faculty at Virginia Commonwealth University (VCU) as Chair of the Department of Dance and Choreography, for which she served for three years. Currently, she is a professor in Dance at VCU, after having served as the Interim Executive Director of PHILDANCO! from 2019-2020. She is the author of Katherine Dunham and The Dance Griots: Reading the Invisible Script (Mellen Press).
Libby Smigel, PhD, Library of Congress
Libby Smigel AB MFA PhD, Dance Archivist, Library of Congress, was project director of Dance Heritage Coalition's copyright and fair use project in 2007-2009. Confirmed as Executive Director of DHC in November 2009, she oversaw the pilot phase of DHC's preservation-quality videotape digitization project that also streamed content to verified educational IP addresses. She also worked with dance companies to develop sustainable archival solutions for their in-house collections, and she also secured IMLS funding to expand the DHC intern program into a robust multi-year fellowship program for early-career archivists, among other initiatives. Following completion of her doctorate from the University of Toronto in 1992, Smigel had a 15-year career as a faculty member, teaching undergrad and graduate courses in drama/theatre and dance history at an array of higher education institutions, such as American University, George Washington University, the University of Maryland, Hobart and William Smith Colleges, York University, and Rochester Institute of Technology. An active dance researcher and editor, she has contributed entries for the Dictionary of American Biography, was consultant on antiquity entries for the International Encyclopedia of Dance (Oxford UP), served on the first board of directors of the Society of Dance History Scholars (now Dance Studies Association), and currently serves as an Associate Editor of the Journal of American Culture.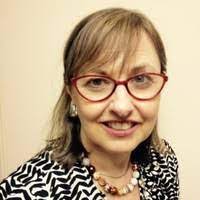 Lynne Weber, MBA, MSE, Dance Notation Bureau
Lynne Weber, Executive Director of the Dance Notation Bureau, is a Certified Professional Notator and Certified Teacher of Labanotation; a Certified Movement Analyst; and a notator of works, including Joffrey, Massine, Posin, Wagoner, Sokolow, full-evening length Sleeping Beauty, and hip hop choreographer JaQuel Knight. She received her BFA in Dance from the University of Wisconsin, Milwaukee, and danced professionally with the Milwaukee Ballet Company as well as other ballet, modern, opera, and operetta companies. She has taught Dance and Notation, choreographed for the Public Theater, and served on the Board of Directors for Congress on Research in Dance (CORD) and the American Dance Guild. In addition, she also holds an M.B.A. from the Wharton School and an M.S.E. in Computer Science from the University of Pennsylvania. She has managed consulting projects at what is now KPMG, was a Vice President at Goldman Sachs, and was a Professor in computer systems at Touro College. http://dancenotation.org/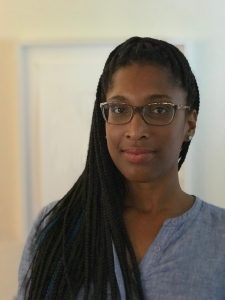 Rachel E. Winston, MSIS, University of Texas at Austin
Rachel E. Winston is the Black Diaspora Archivist of LLILAS Benson Latin American Studies and Collections at the University of Texas at Austin. As part of her position, Winston leads efforts, working with faculty and other library professionals, to establish the Black Diaspora archive, to be housed at the Benson Latin American Collection. The Benson Collection is a global destination for research and study, featuring over a million volumes as well as a wealth of original manuscripts, photographs and various media related to Mexico, Central and South America, the Caribbean and Latina/Latino presence in the United States. Winston earned her MSIS with a portfolio in museum studies from UT Austin, where her graduate studies focused largely on archives and cultural records. Prior to that, she earned her BA in anthropology with a minor in French from Davidson College, and is also a graduate of the Coro Fellows Program in Public Affairs. Prior to joining the Benson, Rachel worked in UT Black Studies as Art Registrar and Archivist, and at St. Louis Soldiers Memorial and Military Museum. She is an American Library Association Spectrum Scholar and a Society of American Archivists Harold T. Pinkett Award winner.