Marriage Marketplace
Written and produced by Sam Braht, Emma Bryan, Avery Morales, and Grace Rodhouse (cite)
In this episode, Sam, Emma, Avery, and Grace explore the various critiques of the institution of marriage for seventeenth-century women in her various protagonists across both novellas and plays.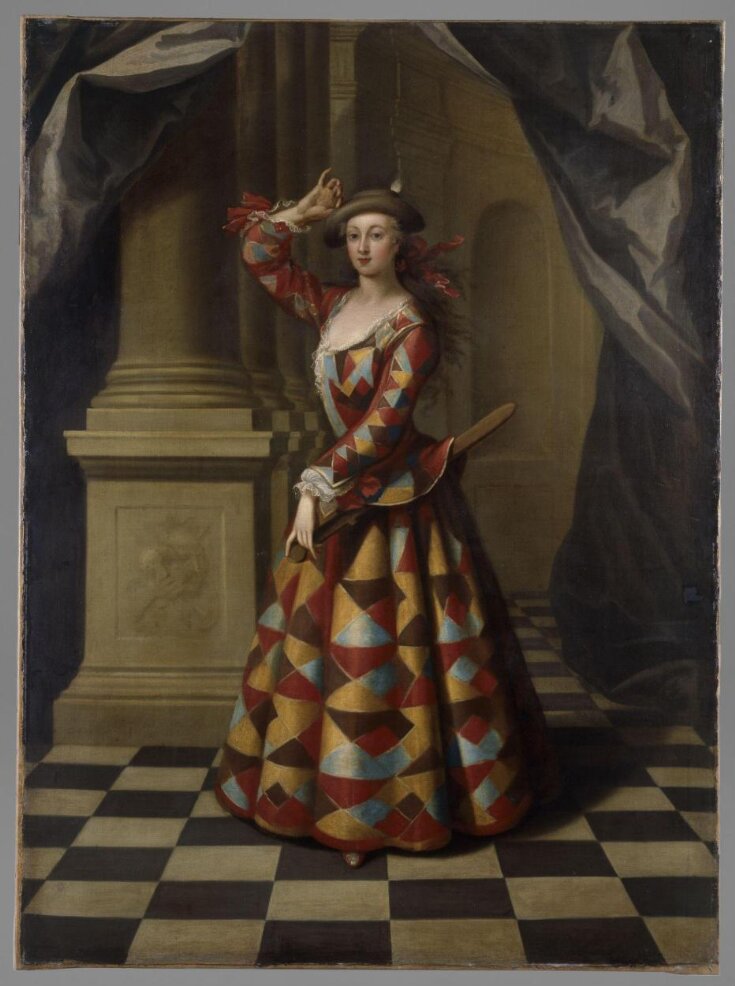 ---
Show Notes
Segment 1: Imoinda from Oroonoko
In this segment, Grace, Avery, Emma, and Sam consider the ways in which women's voices are censored, and even self-censored in the case of the narrator for Oroonoko and The History of the Nun. This works in part as a critique of compliant wife.
In this segment, the following resources are mentioned:
Behn, Aphra. Oroonoko and Other Writings. Edited by Paul Salzman, Oxford University Press, 2009.
MacDonald, Joyce Green. "The Disappearing African Woman: Imoinda in Oroonoko after Behn." English Literary History, vol. 66, no. 1, 1999, pp. 71–86, doi: 10.1353/elh.1999.0006.
Pearson, Jacqueline. "Gender and Narrative in the Fiction of Aphra Behn." The Review of English Studies, vol. 42, no. 165, 1991, pp. 40–56, doi: 10.1093/res/xlii.165.40.
Segment 2: Florinda from The Rover
In this segment, the group explores how Florinda negotiates a range of suitors disregarded by her brother. She explicitly does not want her brother to "make a slave of his sister" in terms of marriage—a stark contrast to Imoinda's actual, physical enslavement. Her negotiation of the limits of social norms in her relationship with Belville seems to critique the limited agency women had in what Behn calls the "marriage marketplace."
In this segment, the following resources are mentioned:
Behn, Aphra. The Rover and Other Plays. Edited by Jane Spencer, Oxford University Press, 2008.
DeRitter, Jones. "The Gypsy, The Rover, and the Wanderer: Aphra Behn's Revision of Thomas Killigrew." Restoration: Studies in English Literary Culture, 1660-1700, vol. 10, no. 2, 1986, pp. 82–92, url: jstor.org/stable/43292486.
Pacheco, Anita. "Rape and the Female Subject in Aphra Behn's The Rover." English Literary History, vol. 65, no. 2, 1998, pp. 323–45, doi: 10.1353/elh.1998.0013.
Segment 3: Isabella from The History of the Nun
In this segment, the focus of the discussion is the work of Isabella's story as a rebuttal to that of Imoinda and Flroinda. Isabella's downfall ultimately comes from the harsh opinions of society on her choices, where breaking any vow, even those not of her own choosing, is akin to catching a disease.
In this segment, the following resources are mentioned:
Behn, Aphra. Oroonoko and Other Writings. Edited by Paul Salzman, Oxford University Press, 2009.
Credits
We would like to extend a thank you to the Victoria and Albert Museum and WikiGallery.org for free use of images for non-commercial and teaching purposes.
A special thanks to Pixabay for allowing free use of this music for the intro and outro sequences in this episode. Also, a thank you to Asep Irawan Budiman for creating and the use of "Energy Motivation."
---
Transcript
(CW) Note this episode makes reference to the enslavement of people of color, rape and sexual violence.
ELIZABETH. Author, spy, political propagandist, Aphra Behn was one of the first English women to earn a living by her pen. Set against the tumultuous backdrop of the English Civil Wars, expanding transatlantic slave trade, and settler colonialism in the Americas, with frankness and complexity Behn's work engages a range of topics, from gender identity to political power.
My name is Elizabeth Tavares and I am so pleased to welcome you to "Aphra Behn: The Podcast." This limited series celebrates the 350th anniversary of the first public performance of a work by Behn, surveying major trends across translations of romances and scientific texts, timely plays, erotic poetry, and inventive novellas. Researched, written, and produced by University of Alabama undergraduates during the coronavirus global pandemic in the spring of 2021, this series offers a primer to one of the most influential writers in English you've never heard of.
Listen to the seven episodes, covering topics from climate and gambling to gossip and marriage, in any order. Each episode includes a special feature, including short performances from plays and interviews with world-class scholars. Want to learn more? Check out our website for show notes as well as links to popular and scholarly resources. We're grateful to the Hudson Strode Program in Renaissance Studies, the Samford Media Center, and the Alabama Digital Humanities Center for their support of this project. And thank you for listening. Now on with the show.
---
GRACE. Welcome to Aphra Behn: The Podcast. We're your hosts Grace, Sam, Avery, and Emma, and in this episode, we'll be discussing the topic of voiceless women and their marriage roles.
SAM. Behn has a variety of female characters across her works and she uses these different women's perspectives, as well as the narrator's herself, to convey the struggle of finding a voice in a male dominated area.
AVERY. We'll be looking at women from two of her novels, The History of the Nun and Oroonoko, and from her first play The Rover, as well as providing photos of each of these important female characters. There are common patterns in all of these works that give insight on conflict around women's role and status in marriage and the way that seventeenth-century English society viewed their choices.
EMMA. Two women we'll talk about are Imoinda from Oroonoko, and Florinda from The Rover. Behn shows their lack of voice in decision-making in different ways that we'll lay out later.
SAM. The first woman we'll be focusing on today is Imoinda from Oroonoko. She plays a significant part in this novel, yet her voice is severely suppressed throughout the text.
GRACE. Most of Imoinda's opinions regarding important situations are told through the perspective of the narrator. Interestingly, in both Oroonoko and The History of the Nun which we'll look into later, the author makes herself known as a woman. This distinction of her gender imparts an authority on to the stories as accurate depictions of female lives and emotions. Overall this helps empower the women of the stories as the criticisms of men embedded in the text appear more substantiated.
AVERY. In the story, Imoinda is seen as the equal to Oroonoko in beauty and virtue as we see when Behn says "that to describe her truly one need say only she was female to the noble male, the beautiful black Venus to our young Mars, as charming in her person as he and of delicate values." Although Behn emphasizes Imoinda's stance as an equal to Oroonoko, whom Behn already compares and esteems as superior to other individuals of his race, she doesn't treat Imoinda's character as she treats Oroonoko's.
EMMA. While Behn praises Oroonoko for being "capable of reigning well and of governing wisely," Behn's main focuses of compliments directed towards Imoinda include the observation of "a hundred white men sighing after her and making a thousand vows at her feet." These comments moonlighting as praises reduce Imoinda down to her looks and desirableness and place her beneath Oroonoko as a leader type figure. Behn makes the audience view Imoinda's authority as one of lesser value than Oroonoko's and suppresses Imoinda's voice as a character to simulate the way women's voices are suppressed in comparison to men that they are viewed on the same level as.
SAM. Joyce MacDonald writes in her analysis of Oroonoko about how during this period of time, black slaves that were women were oversexualized and abused by their masters and the other men around them. Imoinda's character exemplifies this in an interesting way; her only value and purpose is tied to her beauty and relationship with Oroonoko. Imoinda is abused and forced into marriage by her first husband, as we see when the king "looked on Imoinda as a polluted thing, wholly unfit for his embrace," because of her sexual interaction with Oroonoko, and then only serves to benefit Oroonoko after that. In this way, Imoinda represents just a few of the hardships that slave women endured during this time period.
GRACE. She also fits into a certain trope of female characters that Behn writes about, according to Jacqueline Pearson. Pearson writes that Imoinda fits into a misogynistic narrative in which the women are completely powerless and at the will of the men around them further showing how limited Imoinda's voice and freewill are. Later in the novel, when Oroonoko reveals his grim plan to Imoinda, the narrator states he "found the heroic wife faster pleading for death than he was to propose it."
SAM. This quote focuses on the idea that Imoinda's instant agreeance of Oroonoko's idea to essentially murder her makes her the ideal wife, even heroic and valiant for instantly bending to her husband's will. Her own thoughts on the end of her life are never voiced save for the fact she smiled "with joy she should die by so noble a hand." Behn uses this scene to criticize the ideal picture of the unconditionally docile wife valued by many husbands by having Imoinda unreasonably compliant with Oroonoko's deranged plan.
AVERY. We also see a lot of similarities between Imoinda and another character of Behn's. Florinda from The Rover sees her voice taken away from her while discussing her options for a husband.
She tells her brother she hopes that she "would not have a man so dear to me as my brother follow the ill customs of our country, and make a slave of his sister." Behn acknowledges societal standards regarding the idea of marriage which force women to become "slaves" to the wills of the men in their lives. The mention of a slave-like existence eerily contrasts to Imoinda's life, although she was a physical slave while Florinda fears of becoming a marital one.
EMMA. Behn views the standard of male relatives choosing suitors for a woman as one that disregards her best interests and leaves them torn between obeying the male figures in their lives and their own feelings. Jones Deritter writes about how many of the women in Behn's works serve to benefit the patriarchal society they live in. Much in a similar way to Imoinda, Florinda exists in a state in which "the masculine is privileged to the detriment of the feminine."
AVERY. Behn helps the audience recognize the way women's opinions are disregarded by having Florinda outright refuse to marry her father's choice and state that the suitor should "consider my youth, beauty and fortune, which ought not to be thrown away on his age and jointure."
EMMA. Florinda's brother Pedro's reaction suggests English society sees a woman choosing her own suitor for love as impractical. He states, "the girl's mad! It is a confinement to be carried into the country . . . and have no other prospect than that pleasing one of seeing all her own that meets her eyes."
AVERY. Pedro's comment on Florinda's mental state over this decision serves as a statement on how men view women's opinion in suitor choices. Pedro cannot fathom why Florinda would not want to be under the care of a wealthy family and disregards Florinda's ability to deem which suitor would be most beneficial to her. He automatically assumes that she must be crazy to reject a wealthy suitor instead of believing she can discern the best option for marriage.
EMMA. Florinda's potential marriages are to the benefit of the men around her rather than herself. DeRitter describes Behn's portrayal of women in this play as "consumable commodities who circulate within a masculine economy of desire," which is certainly evident in the fact that it is up to her father and brother to decide who she marries; Florinda is to do as they tell her and has no actual say.
AVERY. Florinda's choices in The Rover feature a strange mix of actions that follow a masculine set of values while simultaneously appear pro-feminist. By having Florinda disguise herself to meet with Belville in secret, the author challenges the strict social norms of courtship. Behn keeps the interactions between the two during these meetings innocent as seen in the stage directions "Florinda gives Belvile a letter, and goes off." This distinction pushes the idea that breaking these social norms should not be immediately seen as harmful, as Florinda isn't ruining her reputation in the eyes of audience members.
EMMA. Unlike Imoinda, Florinda has clear opinions that she acts on in the play. For example, Florinda has a relationship with a man she loves, despite being promised to marry someone else. In this way, she is in charge of herself and her un-ignorable opinions, despite her life still being somewhat controlled by the men around her. Throughout the play, Florinda is not afraid to assert her opinion. Early in act one, Florinda makes clear quote "I will not, till you have confessed whether the passion that you have vowed Florinda, be true or false." Here, Florinda refuses to let Belvile ignore her and the audience hears her opinion being audibly voiced.
AVERY. Her assertiveness towards male characters make her one of Behn's stronger female characters. On discussing her personal choice with her brother, Florinda says "I'll not deny I value Belvile. When I was exposed to such dangers as the licensed lust of common soldiers threatened . . . Belvile, this criminal for my sake, threw himself into all dangers to save my honour: and will you not allow him my esteem?" claiming that her brother makes no reasonable protest against Belvile. By utilizing Florinda's relationship with Belvile and unwillingness to consider marrying someone of her father or brother's choosing, Behn presents a strong representation of the women's desire for control in their own marriages.
EMMA. The author points out that the harder the constraints placed on women's opinions, the greater their conviction for control. Anita Pacheco backs this argument up in her article, "Rape and the Female Subject in Aphra Behn's The Rover," stating that Florinda's assertion of her own opinions, despite living in a male dominated society, actively works to destabilize that patriarchy. This gives Florinda control, despite being powerless in this society.
SAM. There's one more character of Behn's that we feel is important to point out. Within The History of the Nun, main character Isabella's ability to choose her own path sets her character up ultimately for disappointment, ostracization, and destruction. Ultimately though, Behn critiques any support against a more women-opinionated society by emphasizing the influence of outsider's opinions on Isabella's downfall.
AVERY. The author references this near the start when the narrator says, "the women are taught by the lives of the men to live up to all their vices." The audience begins to see that the failure of women's choice should not be turned against them as poor judgment but be seen as a flaw of men who are trapped by vice. The contrast between the two situations become evident; men are seen as having come upon misfortune while society views women as having too much ambition or being incapable of proper decision-making.
SAM. Behn portrays Isabella's decision over breaking her vow as a nun to be with Henault as a horrible disease. For example, while speaking to Henault about their situation she says, "but to confess I am sensible of the most violent of its pain myself, and I wonder, and am amazed at my own daring, that I should have the courage rather to speak that die and bury it in silence." By paralleling Isabella's decision with sickness, Behn attaches much more gravity to the tough decision.
AVERY. Throughout the work, Isabella's main fear of harsh judgement based on her decisions stems from the unrealistic identity placed on her from an early age. Along with multiple talents, the narrator says Isabella had wit and manners that completed her character so fully that "strangers spread her fame as prodigious throughout the Christian world" and she becomes well known for her perfection.
SAM. The pressure to keep her reputation and not become infamous pushes her murder to Henault and Villenoy. Although assuming falsely that Henault was dead, Isabella is trapped when he returns unexpectedly because she remarries to Villenoy. We see her rational when it says quote "she resolved upon the murder of Henault, as the only means of removing all obstacles to her future happiness" end quote, and see the murder as a lesser evil than bigamy.
GRACE. Although she truly loves Henault, her love is outweighed by the idea of being seen as immoral and her reputation shattered. By emphasizing this societal pressure placed on Isabella, Behn makes clear that although Isabella makes her own choices, her hardships come from the opinions of those around her rather than her decisions.
SAM. Across her works, Aphra Behn masterfully calls attention to lesser heard women's voices and how different women in different situations navigate their way through, at the time was, an extremely male dominated culture. Choosing to make several of her narrators distinctly female grants the author authority on the particular women's issues she focuses on in each work.
GRACE. The emphasis on the causes behind her characters' misfortunes reveal that Behn believes the fear of judgement can cripple a woman's choices and opinions. Finally, by focusing on the roles society puts each of the women into, Behn fantastically criticizes the patriarchal society in which she finds herself in and proves her capability as a writer.
AVERY. Thank you for spending time with us today and learning more about Aphra Behn!